Look left, then look right, and then look left again! Because a stupid dumbass didn't pay attention this is what my car looks like: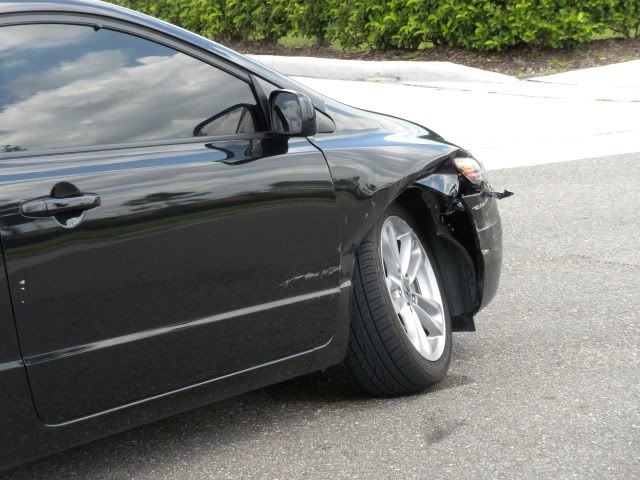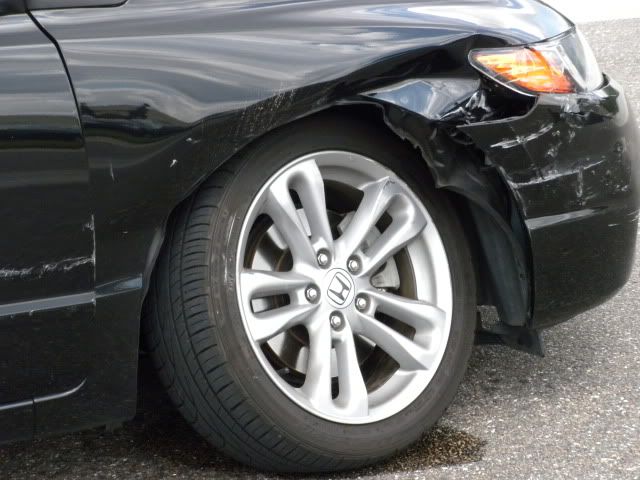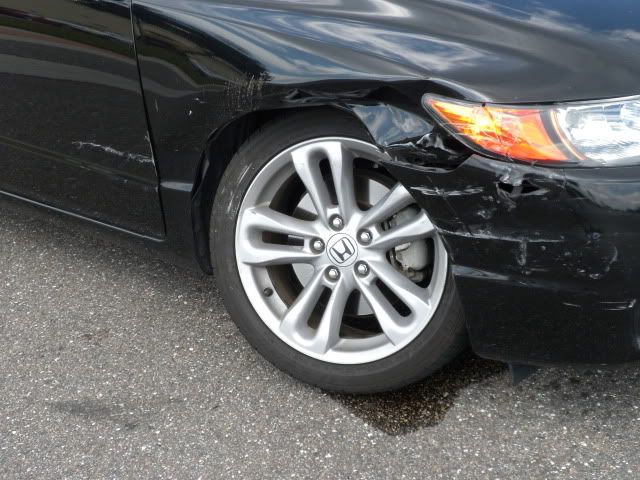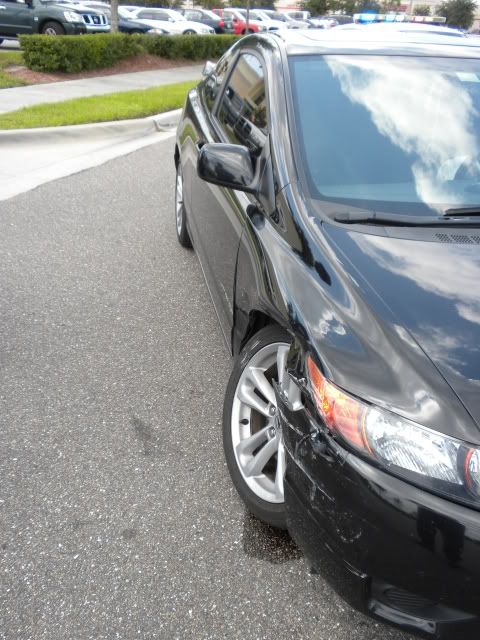 I spent nearly 6 hours in the ER today, and it was awful!

I was driving on my merry way, off to meet a friend for lunch, and this chick pulled out of a parking lot, and slammed right into my front passenger side of my car. My airbag deployed, and have a sprained wrist, as well as a burn from the airbag. Thank g-d it didn't hit me in the face!

Thankfully, she claimed it was her fault from the start, and she got cited at the scene. Her insurance company is taking 100% liability for the accident, and won't have to worry about paying anything out of pocket.

Tomorrow morning, I go pick up my rental car, and hopefully get an idea of how long I won't have my own car for. It's ok though, my wrist hurts too bad to shift anyways.

Thank you to everyone who has wished me well, now for the healing.