I was so happy to find out that we were actually going to get some cooler weather from the cold front. I wasn't so happy to find out that the cooler weather was going to come the same weekend I was going to go visit my mom's. I wasn't sure that the cold front would reach that far South.

Tampa started feeling the effects of the cooler weather yesterday morning, meanwhile, it was still 80 degrees here at my mom's. I was so excited when I woke up this morning to a record low for this area....52 degrees! WAHOO!

It was a perfect day for the pumkin patch! My sister has been wanting to go to the pumpkin patch with her boyfriend to pick out their pumkins to carve, and since I was here, they decided to have me take some pictures of them there. I didn't bring my camera with me, but my mom has a pretty good camera, and so I used that instead.

Here are some pictures of the pumpkin patch, my sister Jaclyn, and her boyfriend Mike: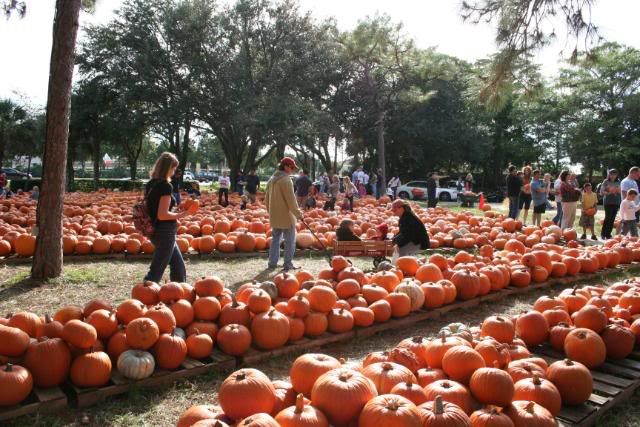 First thing my sister found was the scarecrow cutout...



And she says she isn't photogenic...what is wrong with her!?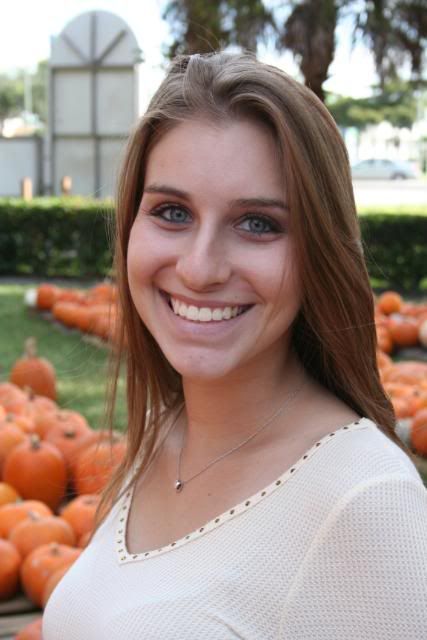 "I like that one!"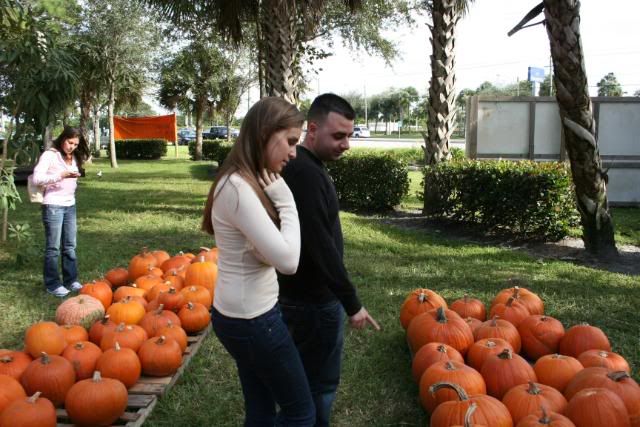 "This is a good one!"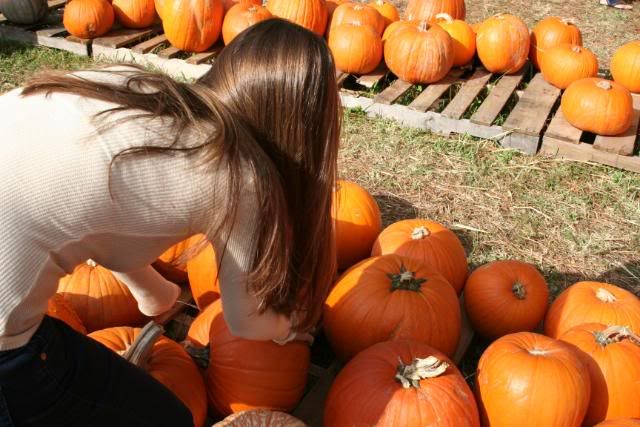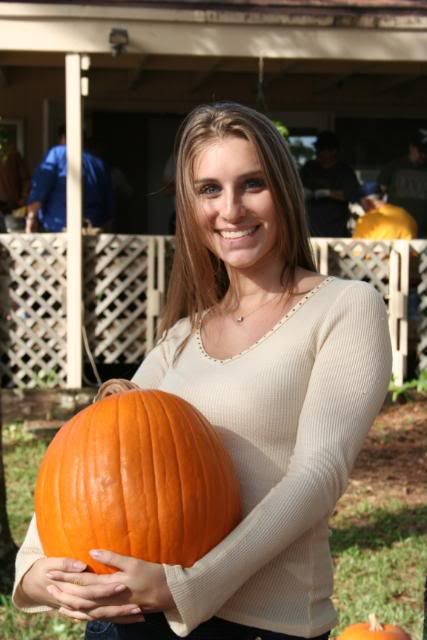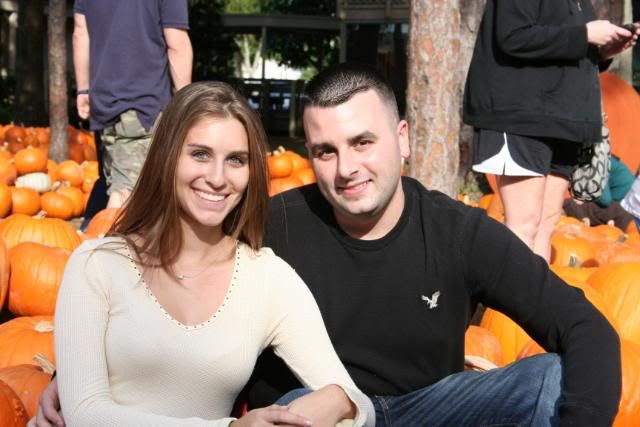 Their pumpkins!



Perfect weather for some perfect pumpkins....tomorrow....back to 80 degrees :(